Guys, we always try to bring up some useful facts about life. So through this content, we are trying to fix up your bad situations with some valuable examples. It all about how you should "Learn to evolve yourself in every bad situation".
"Life is full of ups and downs, the trick is to enjoy the ups and have courage during the downs".
The above quotation is so familiar to us. But have you follow the same in real life too. Do you guys stay courageous when you are in a bad situation?
Learn to evolve yourself in every bad situation:
Life throws us into many bad phases and but what keeps us different from others is to stay the same.
It's not you if a bad situation changes you from calm to impatient.
       It is not you if a bad situation changes you from humble to arrogant.
       It's not you if a bad situation changes you from strong to fragile.
Learn to grow up but never pass down. Many things inspire us in this beautiful world, why not we take those things as inspiration and develop ourselves gradually
For example
We get curd from milk.
Butter formed from that curd.
And when we heat butter, we get ghee.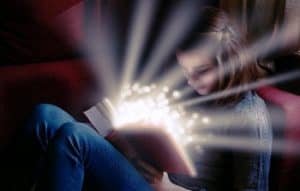 If we see the value of curd is more than milk and the value of butter is more than curd and then the value of ghee is more than butter, but the color of these four things is the same.
What does that mean? We have so many things that bother us in life, we see people get change from good to bad because of those bothering things. But being as same as we in any situation or even peer pressure is what brings us value in society.
Milk is a useful item, but milk lasts for only one day
When we mix a small drop of curd, milk will become curd within hours, but it lasts just for two days.
When we churn the curd we get butter, but it stays good for only 3 days.
By melting butter we get ghee. This never gets spoil.
In the same way in every bad situation, we have to try to evolve ourselves. We have to be the best ghee that never gets spoils.
In addition to this,
Courage
Confidence
Positive thoughts
Will always help you to stay strong and evolve yourself.
To summarize, remember that life won't be the same always, without failure you can't know the value of success, without sadness, you never appreciate happiness without dark, there is nothing great about light.