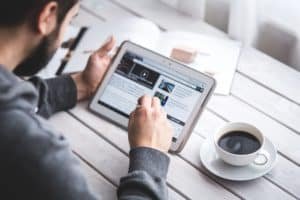 ThinkMust.com is online portal and is among the fastest growing news blog in India. ThinkMust.com is based in Vijayawada, India and started in 2016 as an online media.
ThinkMust.com is a blog website which provides the latest news around India and related people around the world i.e. success stories, social awareness stories, motivational stories, health stories and Entertainment etc. The site has evolved multimedia features like videos, podcasts and slideshows. In ThinkMust.com have a separate options for the deals & offers and reviews based on demand product selling, so our followers and subscribers can see all offers directly from here. Already defined all news in a separate category like, Startups, Innovation, Motivation, Entertainment and Shop & Offers.
ThinkMust.com team known for its quality, innovation and integrity. Team work for news, information, analysis and entertainment.  Latest updates in the portal is unique and special. The news provided from India, and it is uploaded in the Vijayawada / Bhimavaram.
We use to gather and sort these news is completely automated, due to this some of our news links are repetitive on some rare occasions. The news on this site are updated day by day. This Portal was started with the intention of providing a single point of access to the latest news from all over the world.