We've been looking at the term "non-fungal token," or NFT, for days. But it does not matter so much. The world of non-fungal tokens is about to change in the next five years. This is true even if it does not convince. What is the original NFT? This is because of the craze. What do you do with it? What are the benefits of this? Does this have anything to do with middle-class people like me? Let's find out.
Let's talk a little bit about Blockchain Technology before we talk about NFT. Because NFT runs on blockchain technology, blockchain technology is also a trending topic right now. Smart contracts are developed using blockchain technology and a programming language called Solidity. This makes the data uploaded by Smart Contract unique. With high security, the data is stored in blocks without being found by hackers.
All blocks are linked. Each block contains the same data. Even if a hacker hacks a block, the data in other blocks is safe. Therefore, NFTs work using blockchain technology. Now let's talk about NFTs. An NFT is like an asset. If not, it's a digital asset. Once the asset is stored and validated, it cannot be replaced or changed. The reason for that is blockchain technology.
That asset could be anything. It could be a photo, it could be a video, it could be a website address, it could be digital artwork, it could be anything. Digital artwork NFTs are in high demand right now.
A digital token is given to a digital asset. This is called the hash value. Non-fungible means unique and irreplaceable. Hence, the hash value given to an asset is unique. The artist's signature is also set on the asset for its authenticity.
Non-fungible tokens are stored in a digital ledger using blockchain technology. There are NFT marketplaces exclusively for them. NFTs can be listed in it. It can be auctioned off. It can be sold. Marketplaces such as OpenSea and BeyondLife.com are currently trending. The business of NFTs has also started in my country. Bollywood bigwig Amitabh Bachchan has listed his NFTs on the Beyond Life Dot Club NFT market.
What is the difference between NFT and cryptocurrency?
NFTs are unique because they have a hash code. It cannot be replaced. But cryptocurrencies are fungal assets. They can be interchanged like currency notes. Cryptocurrency was developed to operate as a currency. It is possible to trade cryptocurrencies like Bitcoin and Ethereum.
Digital artwork like photos, videos, GIF photos, and music can be converted to NFT. In a nutshell, everything that is digital can be converted into NFT.
How to buy NFTs?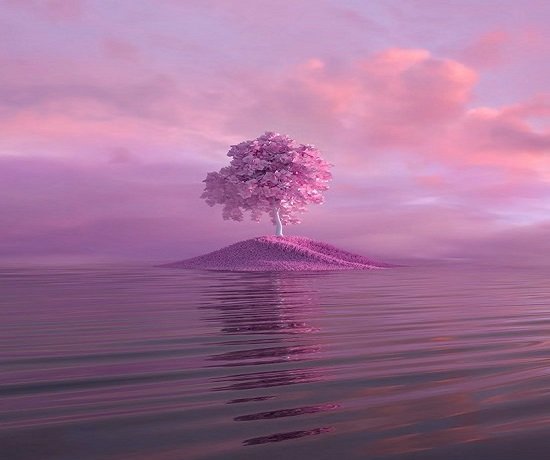 NFTs can be purchased at the public NFT Marketplace. As mentioned above, you can buy them at the NFT Marketplace at places like Beyondlife.com, Open Sea, Nifty Gateway, and Rarible
If you want to start your own NFT collection, you must have a digital wallet with cryptocurrency. Because all transactions in NFTs are done through cryptocurrency, Buy cryptocurrency with the currency you use and then enter the NFT market.
NFT transactions can be handled by listing NFTs by selling them or by buying other NFTs and putting them back into the bid. It also falls under Crypto investment as a genre.
Growing Demand for Virtual Land. Buying Land in Crores in Decentraland. Do You Know Why?
What exactly is Decentraland? What is Virtual Land? Wondering what to look for and what tactics to help ease the way? This is true even if you are surprised or not surprised. Soon the whole world is going to step into the virtual world beyond the real world that exists now. Metaverse makes it possible. Many MNCs have already started the Metaverse project.
Facebook has also recently launched the Metaverse project. The company also changed its name to Meta for the project. Another IT giant, Microsoft, has also taken over the Metaverse project. With so many MNCs working on Metaverse, many are becoming interested in what the actual Metaverse are.
Create a virtual world. "Virtual reality" is the Meta ware to access that virtual world through augmented reality. This is what the fictional world is all about. You can shop in it. You can play games. Watch the movie. What to do in Metaverse to be done in NFT format. There, you can make purchases with cryptocurrency rather than cash.
Avatar requires access to the virtual world of Decentraland. Anyone who wants to enter the world of Decentraland Virtual must first enter their avatar. That avatar wanders in that world. All you must do is buy digital tokens to buy the digital art listed in it. You can feel the virtual world in it, which is like the real world.
JP Morgan, the largest bank in the US, has already created a lounge in the decentralized virtual world called Onyx Lounge. In November 2021, the Saub brand of Tokens.com bought a plot in Decentraland for Rs 18.15 crore.
There are currently approx.90,601 virtual plots available in Decentraland. They are all also available in the land NFT format. Buy land there with a digital token called MANA. In it, you can design the virtual city of your choice. Ethereum blockchain technology is used to maintain land ownership. You will need to access that digital token through the Ethereum wallet.
One such project is Decentraland. This is a virtual real estate platform. This is the world of Ethereum-based 3D virtualization. There you can buy or sell land for sale. You can set up the marketplace on the purchased virtual land. Games can be designed. In Decentraland, there are three different kinds of tokens. Mana, Land, Estate… Land can be purchased there based on these three tokens. The opportunity for the public to buy land there